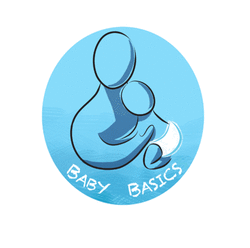 Baby Basics of Troy Ministry
BabyBasicsTroy@gmail.com
3633 West Big Beaver Road,
Troy, Michigan 48084
Tele: 248.644.5920
Fax: 248.644.1783


---
OUR HISTORY:
The First Baby Basics was founded in Ridgewood, NJ by Jean Ann Lynch in 1992. Additional programs have been founded in in South Boston and Hyde Park, MA, Wilmington, VT, Naples and Tampa in FL, Menlo Park, CA, Milwaukee, WI, New York, NY and Bellevue, WA.

Our program began in 2007 with a small dedicated group and has grown to 7 board members and 10 additional volunteers!

The program is run by volunteers and supported by corporate, faith communities' and private donations. Baby Basics does not receive any governmental funding and 100% of all contributions go toward the purchase of diapers unless earmarked by the donor to cover administrative costs.


OUR PURPOSE:
Baby Basics of Troy Ministry is a non-profit volunteer organization that provides and distributes diapers and kindness to low-income working families who do not receive governmental cash assistance. It gives support by providing a sense of community for those who otherwise could slip through the cracks of society. We hope to enhance the quality of their lives as well as keeping their babies happy and healthy.

OUR MISSION STATEMENT:
We believe that early intervention with infants is one of the best ways to maximize their potential to thrive. We recognize that diapers are a constant, expensive necessity. By providing these children with diapers, we are ensuring that the need for hygienic essentials, from birth to age three, is met. We also provide their families, who are struggling to make ends meet but have incomes too high to qualify for federal and state subsidies, with a supportive safety net from welfare and the opportunity to succeed. We will do this in a caring environment, with a listening ear, as needed, referrals for help and the opportunity to connect with other programs and services in the surrounding area.

WHO QUALIFIES:
Families living and/or working in Troy, Clawson or Sterling Heights with babies under the age of three years old, must have at least one parent working, must meet maximum financial guidelines and the family cannot be receiving any form of cash federal or state assistance (welfare). Qualified families are eligible regardless of race, creed or religion.